This year marks the 44th time that we've held our Beef Round-Up promotion since 1955. Originally, we sold whole sides and quarters of beef to "fill the deep freeze" before the long Alberta winter.
Times have changed and these days, with smaller families, larger beef, and fewer home freezers, we've turned out focus to primals or sub-primals and variety meat packs.
The principle remains the same today as it was 66 years ago: Provide Alberta families with great quality Alberta Beef, cut and wrapped by our butchers the way you want it!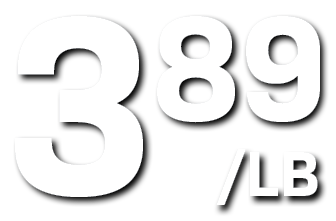 Cut from Fresh Alberta Beef Grade AAA/AA by your in-store Butcher.

Must be a fully enrolled Smart Shopper member. 
Alberta Beef Round-Up is BACK!
See what it's all about below!