Grilling Tips
Preheat your grill. The only way to achieve those nice grill marks and quick cooking is to preheat the grill before starting to cook.
Try seasoning your meats with kosher salt 12-24 hours before you intend to cook them. The salt will not only season but tenderize the meat.
If you're using barbecue sauce, wait to add it until your proteins or vegetables are 80% cooked. This way the sauce will caramelize rather than burning.
Chef Alexei's marinade
Ginger Scallion Marinade
1/2 cup light soy sauce
1 tsp granulated sugar
1 tsp white vinegar
1 tsp fresh ginger, minced
1/2 tsp fresh garlic, minced
3 Tbsp scallion, minced
1/4 tsp sesame oil
Combine all ingredients in a mason jar and shake until the sugar has dissolved.
The marinade can be used to marinate meats or vegetables, or a sauce to finish either one.
Discard marinade after contact with raw meat.
Giveaways this BBQ Season
The Butcher Shop
Smoker Giveaway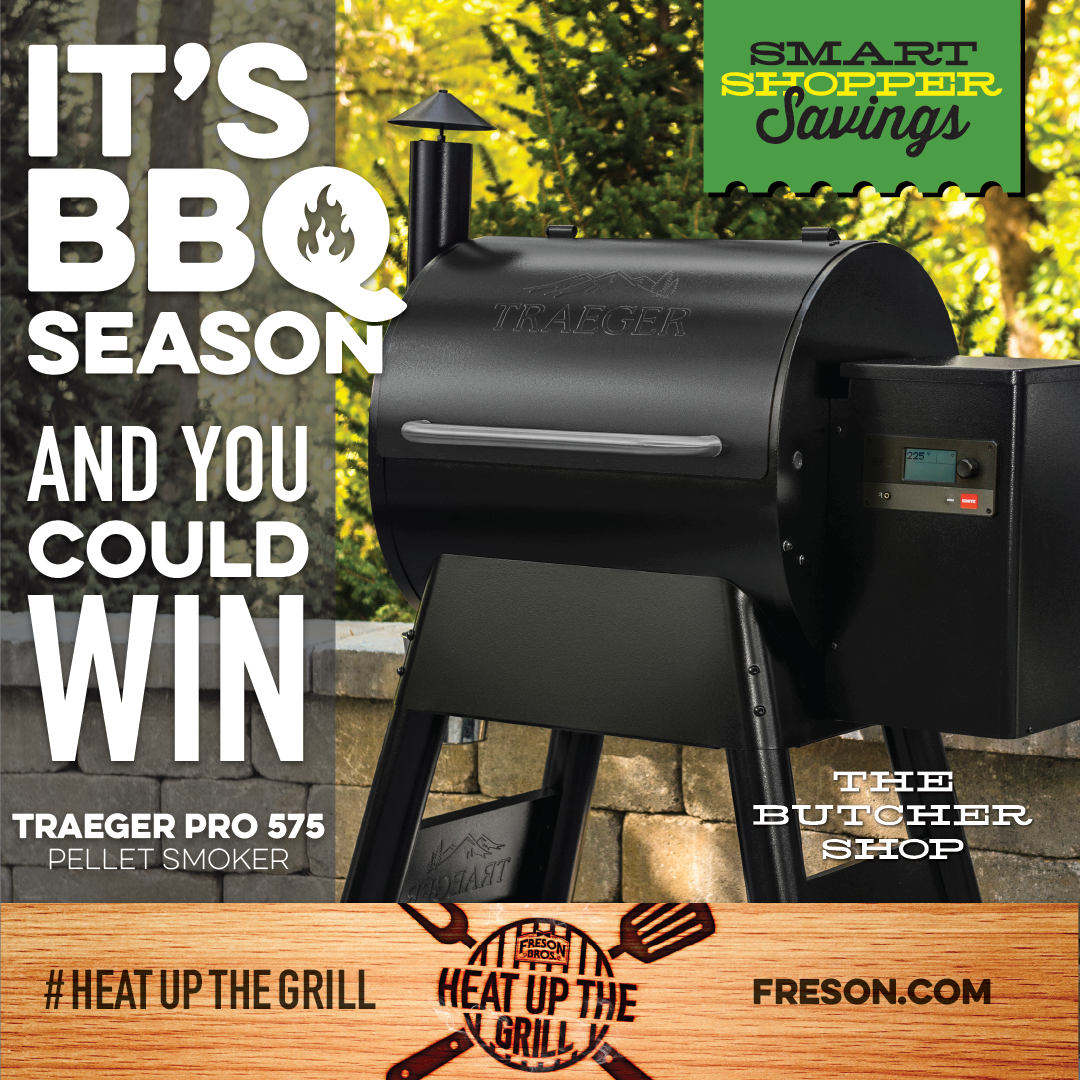 To enter the giveaway, you must be a fully enrolled Freson Bros. Smart Shopper member with their store being set as Peace River Freson Bros. store at the time of draw and have purchased at least $50 of fresh meat from The Butcher Shop at the Peace River Freson Bros. store between April 23, 2021 and August 2, 2021.