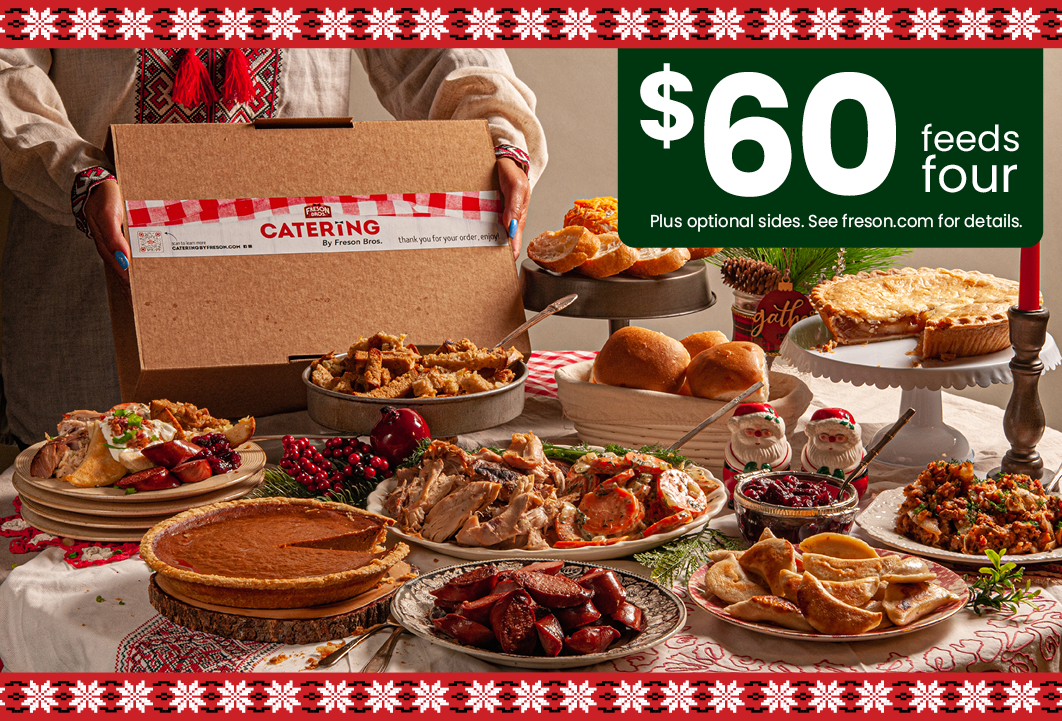 Gather your loved ones, as your Christmas dinner is ready!  Spend more time with your Family and Friends this year and let the Catering by Freson Bros. Red Seal Chefs impress with our Ukrainian Inspired Christmas Dinner Box. 
Share a traditional Ukrainian inspired Christmas Dinner which includes:

Roasted Turkey with in-store made cranberry sauce, gravy,
Perogies with sour cream, bacon bits and green onions,
Creamed Carrots with dill
and Mother Dough Bread Co. tray buns.
Want more? You can add to your dinner box with one of the following:

Granny's Stuffing
Ukrainian Sausage,
Lazy Cabbage Rolls,
Cheese Ball,
Mother Dough Bread Co. Old World Baguette,
Granny Lovsin's Christmas Cake
or a 9″ Apple or Pumpkin Pie (or both!)
Your Chef-prepared Ukrainian inspired Christmas dinner box is simple to reheat. Order and relax until the big day, knowing it will all be shopped, cooked, and packaged up for you to collect at your convenient time at your local Freson Bros. store!