Only here for a Limited Time!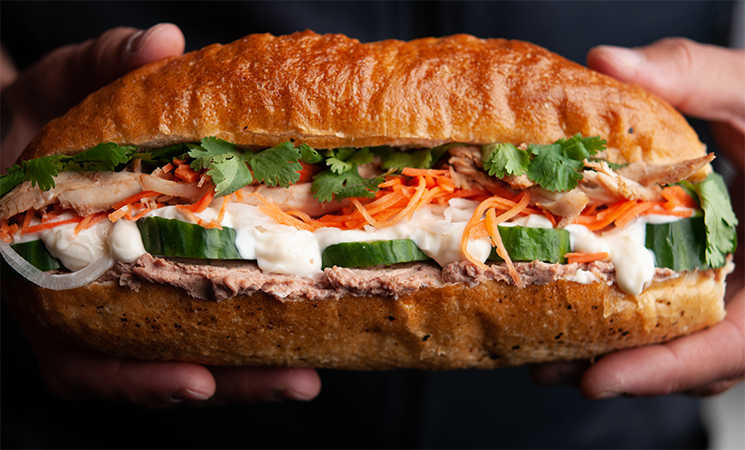 Mike's take on the famous Vietnamese sub! Seasoned Alberta Chicken with liverwurst Pâté, mayo, fresh cucumber slices, and pickled daikon & carrots.
Add fresh cilantro or sriracha sauce for an extra flavour boost.
This truly multicultural sandwich is available for a limited time only!
Swing by the Restaurant to get yours today!
Bánh mì Sandwich or Burger