About Us
Freson Bros
Since opening our doors in 1955, we've worked to bring you unique products, foster healthy families and communities, and bring the comfort of home to our stores. Need a dinner idea? Looking for a certain product? Have questions about where our products come from? Ask us! We're here to help. We want you to feel like part of the family, because nothing beats the comfort of home!
Our
History
Our founders, Frank Lovsin and Frank Resek, opened Freson Bros. as a small butcher shop in Hinton, Alberta in 1955. Just one year later, the shop already needed to grow to keep up. The owners soon realized that their commitment to home-grown quality could be expanded well beyond meat. Shelves were soon stocked with Alberta produce and fresh baking. Since that first store opened, Freson Bros. has grown to be a trusted member of Alberta's communities.
Today
We have grown a great deal since we opened that first butcher shop in Hinton, but we haven't forgotten the features that made us a community staple: connecting with family and the comfort of home, supporting our communities, and celebrating our heritage. We've stayed true to our values, including fresh, local food, warm hospitality, and traditional approaches – and that will never change. You can find us in 16 communities across Alberta.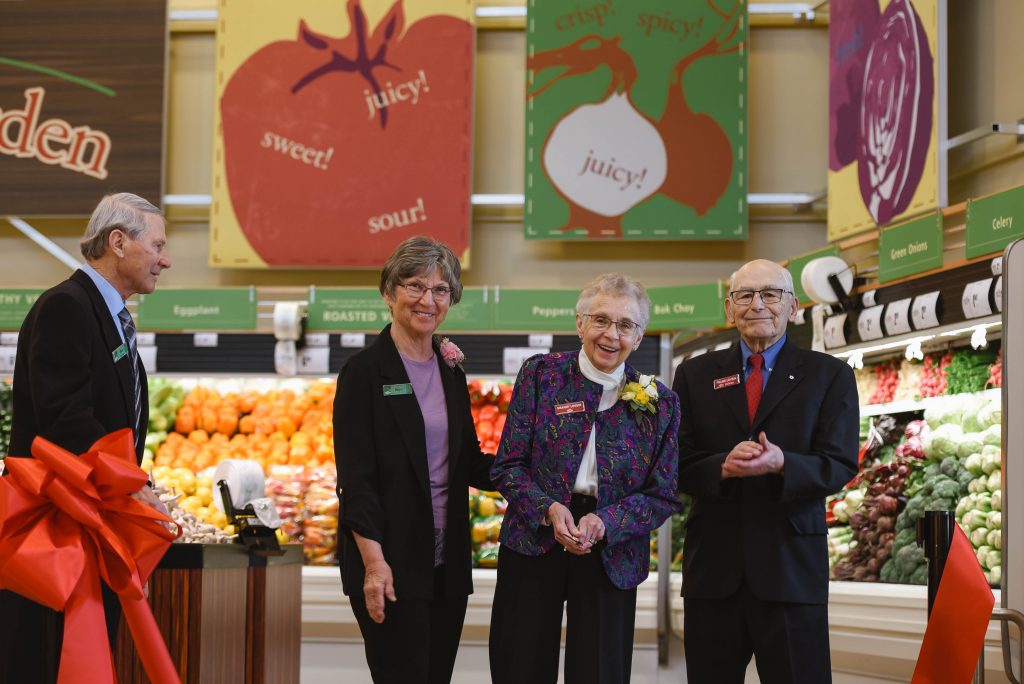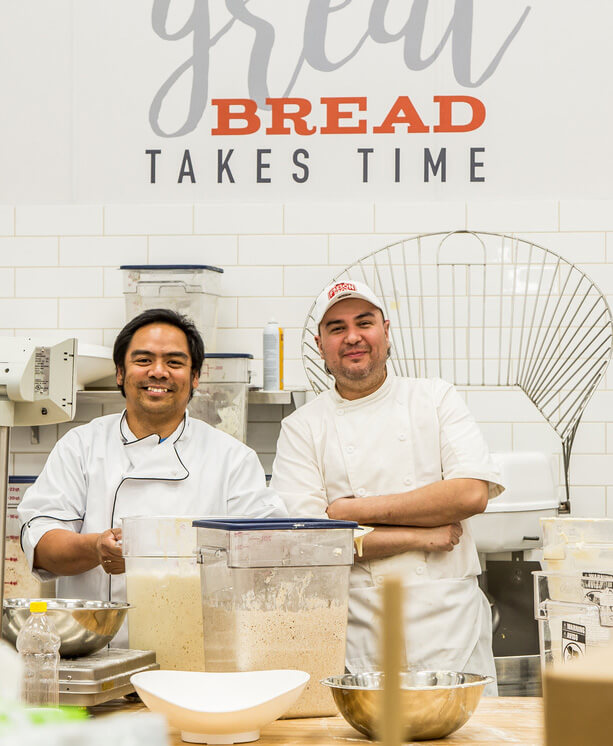 Family and Connection is
The Heart of Freson Bros.
Our growth is nurtured by the people and families who share our values. In every community we join, we aim to bring people together over quality food. Whether you're bringing home a loaf of fresh-baked sourdough for a family dinner, enjoying lunch with friends in our restaurants, or picking up a fire-cooked sourdough pizza for a night in, our food brings loved ones together and creates memories worth sharing.