Freson Bros.
Bee Project
Could it get any sweeter?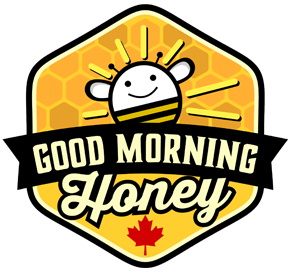 Freson Bros. has partnered with Good Morning Honey to raise bees on the rooftop of our Edmonton store. With this mentorship, Freson Bros. hopes to raise two healthy and thriving hives, producing honey and wax for use on and in products sold in our stores. From drizzling fresh honey on Father Dough Pizza to utilizing the wax in our Wild Bee soap line and selling our honey in store, we're excited for the opportunity to build awareness of the honey production industry in Alberta. Our bees were transplanted on June 15, 2021
Alberta No. 1 Honey is world famous for its quality and delicious taste. The agricultural nature of Western Canada with expansive fields and diverse crops lends well to honey production. Honey bees love the access to abundant dandelion, clover, alfalfa and canola across Alberta, making ample honey production in our short summer season. Speaking of a short season, beekeepers and honey producers are hard at work from March to September tending to their hives with peak honey flow happening mid to late July. However, if there is one thing we know for sure in Alberta it is that no two summers are alike, keeping beekeepers on their toes year after year.
The goal of our Bee Project is to help educate our customers and communities on how honey is produced, from tiny bee eggs all the way to the honey jar. With the help of our honey production industry partners (and our lively bee hives) we hope that you follow along and enjoy the journey with us.
Find out more in this interview by CFCW: