Louis Bourassa
Scholarship
2023
Our commitment to youth development through education.
Since 1955, we at Freson Bros. have been proud supporters of a variety of programs, events, and activities that reinforce our bond with what is important to us: Family, Community, and our Heritage.
We would like to acknowledge the commitment, enthusiasm and effort demonstrated by our Freson Bros. team members and their children by recognizing the development of the youth's leadership potential through education.
We wish all applicants the very best as you embrace the challenges and opportunities that will present themselves to you over the course of the upcoming school year and invite those eligible to apply for the Freson Bros. Louis Bourassa Scholarship.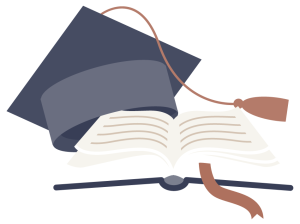 Eligibilty
Applicant must be a Freson Bros. Team Member or child of a team member.
Applicant must be attending or registered in a Post-Secondary Education Program.
Shareholder's children and previous recipients of the scholarship are not eligible.
Preference may be given to candidates registered in the business field of study.
How to Apply
Write us an essay describing yourself, your work experience and educational goals.
Submit your essay to your store manager.
Deadline for entry is September 30, 2023
Criteria
Leadership ability
Work habits
Scholastic ability
Communication skills
Sports activities
Community service
The Louis Bourassa Scholarship was established in memory of Louis Bourassa, a Freson Bros. store manager and truck driver.