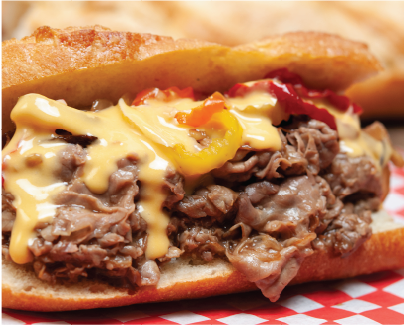 Alberta Beef Sandwich
Our Alberta beef sandwich starts with a lean cut from the hip. We season the beef for 24 hours to tenderize and add flavour, before cooking low and slow overnight to a perfect medium. The beef is then shaved and held in our au jus mixture before being placed in a freshly baked-that-day Old World Baguette.
Our sandwich tastes even better when you add sautéed onions, pickled peppers, and our house-made Freson Bros. cheese sauce.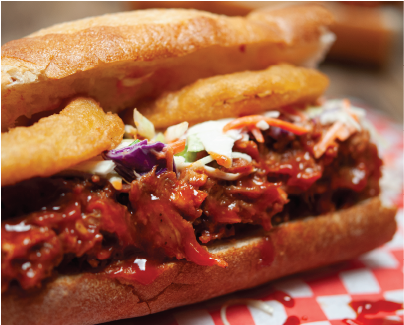 Alberta Pulled Pork Sandwich
Our Alberta Pulled Pork Sandwich starts with Alberta Pork Butt (Shoulder), which is seasoned overnight before being smoked (in Fresh Market stores) or cooked low and slow for 18 hours for that fall-apart tenderness. The pork is pulled, tossed in Freson Bros. house-made St. Louis-style BBQ sauce and piled on a freshly baked Old World Baguette.
It tastes even better when you add creamy coleslaw and onion rings!